We are fully booked for Christmas and New Years 2023!
Boarding at Animal Aid
Take a break and enjoy your holiday while we take care of your pet at Animal Aid's Boarding Kennels and Cattery in Coldstream. We are a dedicated and professional team of compassionate animal lovers. We pride ourselves on providing a safe, happy and relaxed environment for your best mate to call their home away from home!
You can breathe easy
When your pet stays at Animal Aid you can be sure it will receive the highest level of care. Our Boarding team works directly with our Vet Clinic and Grooming Salon – together our dedicated teams are available to assist with all of your pet's needs. Premium quality dry foods as well as a variety of high quality canned foods are on the menu and large exercise yards provide a secure space for those who like a bit of a run.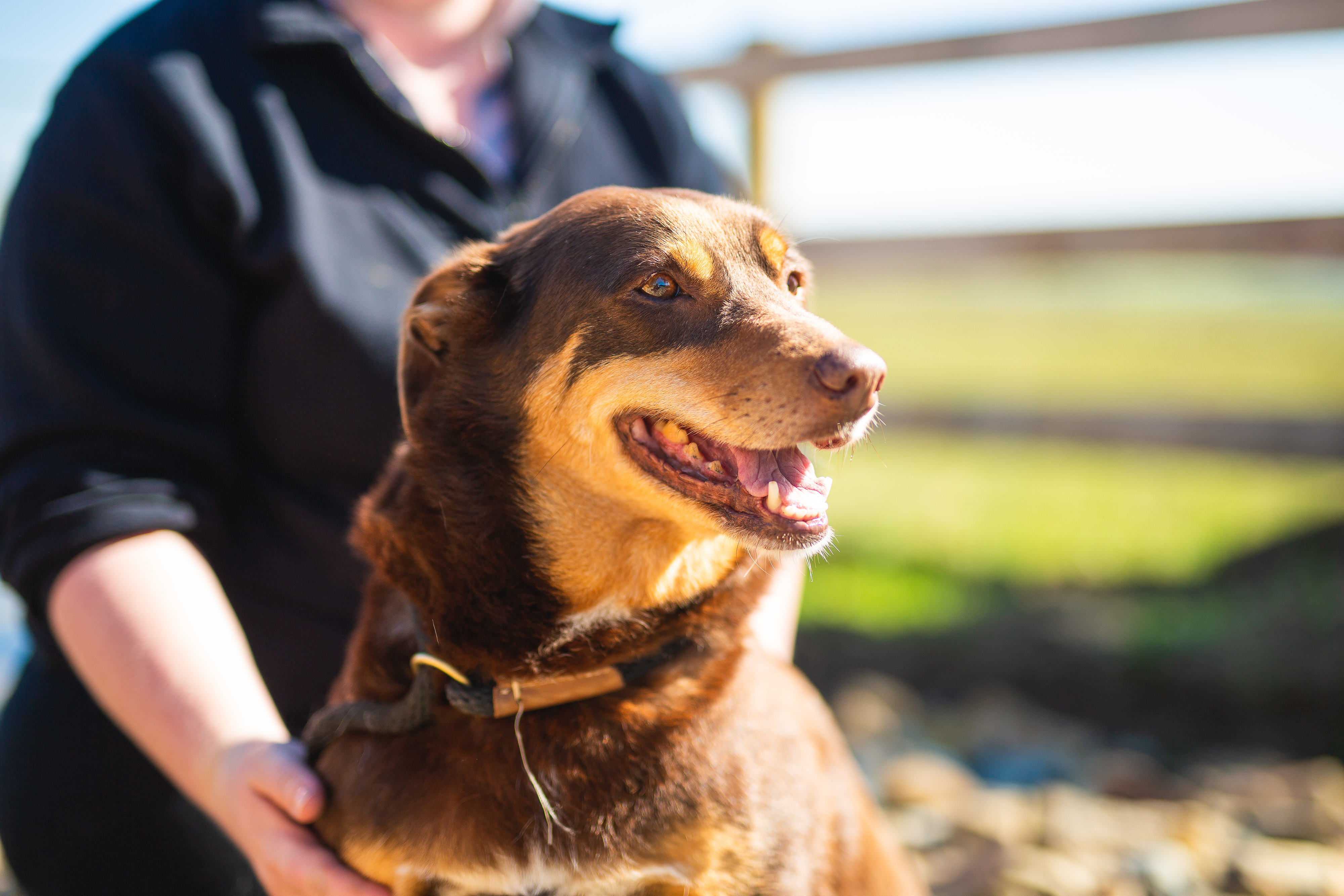 Our services include:
Boarding of cats and dogs
Pick-up and delivery – prices vary based on location
Doggy day-care
Exercise and play time
Special packages for your precious pooch or puss
Opening hours
Animal drop offs and pick-ups will be accepted between 8:30am and 3.30pm (Closed Public Holidays)
Site inspections are welcome between 11am and 2pm.
Doggy Daycare & Play Days
Doggy Daycare is not just for working fur-parents, but also great for when you are having home renovations, medical appointments, post-operative care, friends over or even just if you need a quiet day off.
Play Days is an alternate program operating on Wednesdays only. We welcome social and semi social dogs and will tailor a plan that suits their individual needs; whether that be large group play, small group play or dedicated one on one enrichment with our staff. Learn more about Play Days
Doggy Daycare program operating 7 days a week!
Your dog will love socialising in matched playgroups based on size and temperament and supervised by trained professional kennel attendants.
You may choose the services below as part of your dog's activities for the day.
supervised playgroups
one on one play time with a kennel attendant and toys
lead walks along the farm land 
Check In/Check Out: Between 8.30am-3.30pm
(outside of these times available by appointment)
Daycare prices:
Small Dog $24 (under 15kg)
Medium $27 (under 25kg)
Large $30 (over 25kg)
Dog Boarding Prices
We have adjusted our prices to ensure we can continue to deliver the highest quality of care. Please contact us if you have any questions.
| | | |
| --- | --- | --- |
| Area | Size | New Cost |
| Open-Air | Small | $27.50 |
|   | Medium | $30.50 |
|   | Large | $34.50 |
| Indoors | Small | $35.00 |
|   | Medium | $38.00 |
|   | Large | $42.00 |
Additional Options
We also have extras such as lead walks/play sessions, grooming services and an exit bath. Please ask our friendly team members when you place your booking.
3Boarding Cattery Prices
| | | |
| --- | --- | --- |
| Area | Size | New Cost |
| Cattery | Condos (solo) | $19.50 |
|   | Villas (solo) | $23 |
|   | Villas (share) | $20 |
|   | Premium (solo) | $28 |
| | Premium (share) |  $24.50 |
** Discounts will apply if you are housing two or more cats – call us to find out more!
**  Additional $5 surcharge per cat for public holidays 
All prices may be subject to change, please call in advance to ensure prices are as displayed.
Q. My pet has never been to a boarding facility before, will they be alright?
A. We pride ourselves on having good knowledge of dog behaviour and our staff has years of experience in caring for animals of a variety of temperaments. Animal Aid's Vet Clinic team is also on hand for any consultations required. Dog's brains of course work differently to ours, as they live in the moment when you're out of sight you're out of mind. This is a good thing! Also being social creatures by nature, once settled they begin to thrive with company and mental/physical exercise. Put simply, they don't have time to think about anything else than playing with their mates. So go and enjoy your holiday, rest assured your pooch will be doing just that!
Q. Will my dog get exercise and play time?
A. Your dog will enjoy a daily exercise program with access to large grassed running yards, either singly or in compatibility matched groups for each dog. The needs of even the most active of dogs can be met.
Q. What food will be provided to my pet?
A. We can cater for the fussiest of eaters; you are welcome to bring your own food if required, otherwise while staying with us your pet will enjoy Healthy Everyday Pet Food. This food is fantastic quality and the animals truly enjoy it.
Remember, you can provide your own food if your cat has special dietary requirements or tastes.
Q. What is the boarding cattery like?
A. Our spacious, air-conditioned and heated cattery is quite separate from the kennels and provides quiet, well ventilated accommodation. Boarders have their own tri level pen and enjoy access to a Cat Max exercise pens. Rest assured each cat's needs can be met easily and expertly.
Q. What do I need to bring along?
A. To help your pet settle in, it is a good idea to bring something familiar from home. Their favourite treats or toy is also welcome. For the peace of mind of all our boarders' owners, you must provide proof that your pet has had the following vaccinations within the twelve months prior to their stay:
Dogs – C5 vaccination – immunisation against Distemper, Hepatitis, Parvovirus, Para influenza and Bordetalla Bronchiseptica.
Cats – F4 vaccination – immunisation against Feline Enteritis and Cat Flu.
Please check with your Veterinarian or call us for further advice if your pet has any medical history you would like to discuss.
Q. What if my pet is on medication?
A. We are happy to administer your pet's medication as directed. Our staff take the upmost care to meet your pet's requirements and needs. We also have ample bribes and treats to assist with this! Please note that due to the sensitivity of the condition and the need to inject insulin, Diabetic animals can be discussed on a case by case basis. Your pet's health is as important to us as it is to you. Remember, Animal Aid's Vet Clinic team are always available to assist in the unlikely event your pet is unwell or injured.
Q. What if I can't be contacted while my pet is in boarding?
A. We require contact details of someone to notify should the need arise during your absence. This person should be a trusted relative or friend that are happy to provide us with their contact details.
Q. Can you pick up my pet?
A. Our service operates across all suburbs. No matter where you live we would be happy to collect your pet from your home. Prices are dependent on proximity to Animal Aid in Coldstream.
Call Us Today
For further information on availability and services
Call Us Today
For further information on availability and services
Profit from our Boarding Services goes directly to our Welfare Program – supporting homeless pets across all of our shelters